For all official information and updates regarding Covid-19 visit the South African Department of Health website at
www.SAcoronavirus.co.za
or their WhatsApp line on 0600-123456. If you want your own WhatsApp Chatbot visit
www.whatskonnekt.com

Less than two hours drive
from Cape Town

Spaces to release
one's energy

Explore the myriad of
opportunities

Less than two hours drive from Cape Town lies a hidden gem discovered by some and experienced by a few. The rural town of Piketberg and its surrounding areas offer the visitor varied possibilities – spaces to release one's energy or try your skills at fishing, hiking, mountain biking, or simply relaxing and enjoying the breathtaking scenery. Exploring the myriad of opportunities brings the visitor in close contact with the biggest asset of the area: its people. Their connectedness with the earth can be sensed in every contact.

The extraordinary beauty of nature comes as a surprise to many visitors – from wide-open spaces in a tapestry of colours, depending on the season, to high rising peaks of table mountain sandstone. The abundance of pristine fynbos and birdlife give nature lovers all the entertainment they could ask for. Birding opportunities abound for the ornithologist or the person out to enjoy the cheerful twitter. The more adventurous spirits can take a solo flight, hang gliding or paragliding off the Piketberg Mountain with an undisturbed view of the open spaces below. Watch the beautiful sunsets or marvel at the night sky where light pollution has very little impact on the display of stars.

For the cultural traveller, the area offers a variety of mission stations (Moravia, Goedverwacht and Genadenberg) as well as some good historical opportunities. The area boasts one of the largest lakes in the country and one of the few coastal freshwater lakes in South Africa. Verlorenvlei, which lies between the coastal town of Elands Bay and Redelinghuys has been declared a RAMSAR site. Discover the mystique of the wines and champagne of the region at a local wine tasting or indulge in the outstanding arts of internationally acclaimed local artists.

Varied, authentic and affordable accommodation caters for all kinds of traveller – whether you want to rough it or have a five-star experience; whether you want to spend one night or a long leisurely holiday. Take time to experience true country hospitality.

For more information contact Piketberg Tourism Office
on 022 – 913 2063 or continue to look through our website

Piketberg Tourism form part of Bergrivier Tourism Organisation.
Click HERE to visit Bergrivier Tourism's website.




Visit our museum weekdays from 09h00 to 15h00 - To visit Piketberg Museum's webpage please click here

Piketberg Emergency Numbers
Ambulance
022 433 8700 (control room) | 022 913 1865 (station)
Bergrivier Municipality emergency number
(water & sanitation) - 083 272 3850
Clinic - 022 913 1660
Drs Smit & Morrison - 022 913 1172
Fire Department - 022 913 3315 (Emergency: 079 349 8619)
Hospital - 022 913 1175
Pharmacy - 022 913 1600
Piketberg Animal Hospital - 022 913 1148
Piketberg Mediese Sentrum - 022 913 1146
Piketberg SAPS - 022 913 8800
Traffic Department - 022 913 2499 (Emergency: 083 272 4126)

Upcoming Events

Monthly Piket-Bo-Berg Farmers Market
Upcoming dates:
29 Feb 2020
28 Mar 2020
25 Apr 2020

Other Events:
6-7 Mar 2020 - Dutch Reformed Church Fontein Fees
28 Mar 2020 - Kolsvlei MTB & Trail Run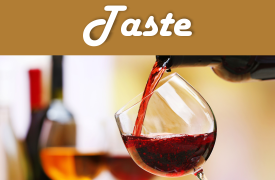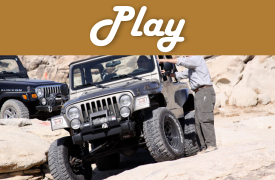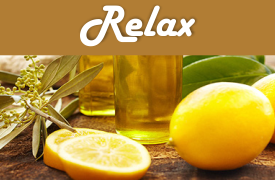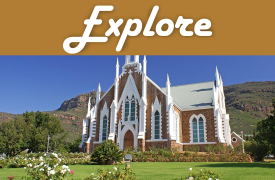 Less than two hours drive from Cape Town lies a hidden gem discovered by some and experienced by a few. The rural town of Piketberg and its surrounding areas offer the visitor varied possibilities – spaces to release one's energy or try your skills at fishing, hiking, mountain biking, or simply relaxing and enjoying the breathtaking scenery. Exploring the myriad of opportunities brings the visitor in close contact with the biggest asset of the area: its people. Their connectedness with the earth can be sensed in every contact.

The extraordinary beauty of nature comes as a surprise to many visitors – from wide open spaces in a tapestry of colours, depending on the season, to high rising peaks of table mountain sandstone. The abundance of pristine fynbos and bird life give nature lovers all the entertainment they could ask for. Birding opportunities abound for the ornithologist or the person out to enjoy the cheerful twitter. The more adventurous spirits can take a solo flight, hang gliding or paragliding off the Piketberg Mountain with an undisturbed view of the open spaces below. Watch the beautiful sunsets or marvel at the night sky where light pollution has very little impact on the display of stars.



For the cultural traveller the area offers a variety of mission stations (Moravia, Goedverwacht and Genadenberg) as well as some good historical opportunities. The area boasts one of the largest lakes in the country and one of the few coastal fresh water lakes in South Africa. Verlorenvlei, which lies between the coastal town of Elands Bay and Redelinghuys has been declared a RAMSAR site. Discover the mystique of the wines and champagne of the region at a local wine tasting or indulge in the outstanding arts of internationally acclaimed local artists.

Varied, authentic and affordable accommodation caters for all kinds of traveller – whether you want to rough it or have a five star experience; whether you want to spend one night or a long leisurely holiday. Take time to experience true country hospitality.
For more information contact Piketberg Tourism Office on 022 – 913 2063 or continue to look through our website


Piketberg Tourism form part of Bergrivier Tourism Organisation.
Click HERE to visit Bergrivier Tourism's website.
Visit our museum weekdays from 09h00 to 15h00
To visit Piketberg Museum's webpage please click here